GPS Smartwatch: Garmin Vivoactive 3 Music Review Australia
---
The New Garmin Vivoactive 3 Music is the latest addition to a rich fitness smartwatch line of products. It's a watch that combines the best of both worlds as it has a modern and non-sporty design, plus unparalleled tracking and processing power.
Aesthetically, it works great with your sportswear as well as a business suit, and it can track your heart rate or stress levels in any situation.
Garmin is a brand that raises smartwatch standards with every new model. In this Garmin Vivoactive 3 music review, we'll show you why.
Garmin Vivoactive 3 Music Australia Review
Design
As the Vivoactive is a multi-purpose watch that you can use for both running and going to work, its design is somewhere in the realms of a minimalistic sports watch with a sporty twist.
If you decide to go for this Garmin watch, it comes in three premium-looking color combinations, whether you prefer black slate with black, silver stainless steel and black, or white silicone and steel. There's also a Garmin Vivoactive rose gold option for those who are looking for a more polished look.
The Garmin Vivoactive 3 Music has a stainless-steel bezel and weighs 43 grams. When compared to its predecessors, it looks updated and modern. It comes with two silicon straps that sit nicely on your wrist. For those who like to change straps often, all of them have a quick-release mechanism, and you change them daily.
When it comes to the screen, the Garmin Vivoactive comes with a 1.2-inch display. Its size is perfect for both small and big wrists as it's not the biggest smartwatch screen out there, but just enough to see everything you need. Compared to other models, the Vivoactive 3's screen dims to extend battery life, and the backlight quickly activates as soon as you move your wrist.
Unlike other Garmin watches, the Vivoactive 3 Music comes with just one button that you can wear on the right or left side. Some runners are used to three or four buttons and have difficulty adapting to the device's new setup.
The Garmin Vivoactive 3 has a waterproof case that you can dive with to a depth of 50 meters, making it ideal for swimming, surfing, or any water sport.
Battery Life
Due to the power efficient screen that sips power through the smallest straw imaginable, the Vivoactive 3 smartwatch battery lasts longer. With everyday training routines and a lot of running with GPS, this battery can hold up to six days until the next charge.
If you plan to have your watch at all times, one charge per week will be enough to keep up with all the notifications, GPS, heart, and sleep trackers active all day.
Charging on the Garmin watches is simple since the plug is always on the backside of the case, and you can set it with a USB cable. This cable is unique, so if you're traveling a lot, make sure you always have it with you.
Fitness Tracker
If we set aside the looks of the Garmin Vivoactive 3, it's still a sports watch equipped with advanced sensors and features at its core. This watch was made to support any semi-professional or professional athlete in their workout routines.
A diverse set of workouts was renamed "Apps," and when you decide which ones are your favorites, they're easily accessible with one touch of the side button. Here, you'll find almost any sport and activity you can imagine. In case you want to create your customized training, you can define a specific set of workouts and a timeframe. With just one tap, you can start your new daily activity.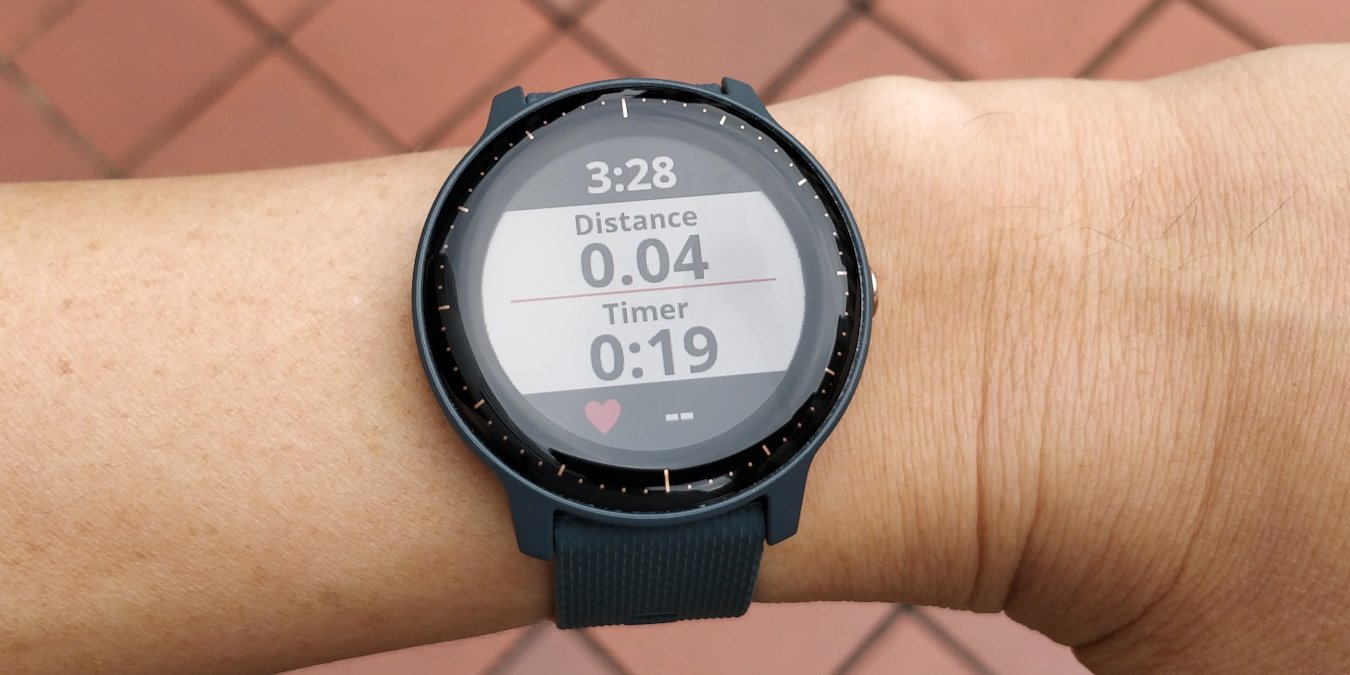 Running
Running is easy with the Garmin Vivoactive 3 music as its GPS is surprisingly accurate when it comes to tracking the distance of your run. Even if you change your route, the app will quickly reroute.
Not only will you have your heart rate monitored, but the VO2 max will assess your overall health as well as how ready you are to exercise. Garmin smartwatches are known for their high-quality heart rate sensors, and the Vivoactive 3 only confirms it.
Stress Tracking
Another reason that might make people wear their Garmin Vivoactive 3 Australia is to track your stress levels with the heart rate sensor. However, to make this feature work, you'll need to wear the watch all day since only then will you have precise data.
Sleep Tracking
With a more accurate heart rate sensor, sleep tracking is significantly improved. While some Garmin watches had a problem with sleep tracking accuracy, the Vivoactive 3 combines its superior movement sensors and heart rate sensor to give the best results.
Smart Notifications
You can set your Garmin Vivoactive 3 to receive all types of notifications from your phone, and it works with all kinds of apps from your email, Skype, messages and more. 
All notifications are small but readable, and all Android phone owners can even send short replies – something not possible with iPhones. For now, you can either have all notifications on the watch or none.
If you cannot answer a call on your phone, your Garmin watch allows you to answer while running.
Garmin App
The Garmin app went through a massive redesign to make all the data more readable and accessible. With a new "My Day" panel, you can see all your activities and exercise details like the number of steps, stress levels, average heart rate, and cardio intensity minutes.
A Watch to Look Out For
The critical point that makes the Garmin Vivoactive 3 Australia the athlete's favorite choice is Spotify integration. It's also a capable smartwatch that offers all-day trackers that give an overview of your health, strength, and ability to train. This watch is not to everyone's taste design-wise, but it still ticks many boxes.
The delicate balance between its upsides and downsides makes it an excellent choice for everyone who wants to have a smartwatch that stands side by side with Apple Watch, Samsung, or Fitbit devices.
Is the Garmin Vivoactive 3 right for you? If it is, you can pick one up on Amazon.