Garmin Forerunner 645 Music Review: The Definitive Evaluation
---
Garmin is a brand dedicated to producing the best sports watches with great specs and modern looks. Their GPS models are compact, easy to use, and budget-friendly.
When you need a tool to keep track of all your activities, monitor your training sessions, alert you when you're over, or underperforming, the Garmin Forerunner 645 is the right choice. It's a mid- to high-range GPS running watch with integrated music options and various new features like heart rate monitoring that make it great for everyday use.
In the Garmin Forerunner 645 music review below, we'll tell you all you need to know about one of their best running watches and what's so special about the Garmin Forerunner 645 with music.
Garmin Forerunner 645 Review
Design
The whole Forerunner series relies on the compact waterproof watch design – and the Garmin 645 is no exception. In 2018, when the Forerunner 645 music launched, it was clear that its lines, buttons, and shape resembled other models, only it came with an upgrade.
The Garmin Forerunner black is an expensive-looking round bezel made from stainless steel with silicone bands. Regardless of the steel's weight, the watch is only 45g, making it one of the lighter watches compared to other similar models.
There are several color options available, with Garmin rose gold black being one of the most popular with women. Also, there's a classic Slate Black combination for everyone who prefers black sports watches.
This model comes with a rounded colored screen that's bright enough to see all the info throughout the day, but it's not a touchscreen. On one side are five buttons that control light, up and down movement, a start button, and a back button.
Many users notice how easy it is to use the navigation buttons as there's no fear of pressing something by mistake during training or opening a new option.
From that standpoint, these watches are ideal for any serious sports activity, from cycling to swimming. On the other side of the watch, there's a charging opening and various sensors that need to be in constant contact with your skin.
Watch Options
There are three modes on the Garmin Forerunner 645 Music: Training, Run, and Navigation. You can easily customize all the necessary information on your screen while you're active or add new reminders or specify new goals. You can choose what you want to have on your screen at all times, like heart rate, or make a water reminder to ensure you rehydrate during the day.
Most users find the three or four screen fields ideal for running or cycling. This watch's performance is impeccable, and once you set it up according to your activities, all you need to do is press start and stop.
Battery Life
The battery life on the Garmin 645 is in line with the best watches on the market, with two weeks on watch mode.
When you start using it more, you usually have one full week until the next charge. If you're running with music and GPS on, it will last up to five hours. After a few days of regular use, you'll figure out what works best for you and how many days the battery gives you.
Music
One of the key components of this fitness watch is its music feature. You can now load all your music, audiobooks, and podcasts straight to your device through the USB port. Pairing your watch with Dezer and iHeartRadio streaming is also very straightforward. If you install Garmin Express, you can quickly transfer files from your computer to the watch.
When it comes to the Garmin Forerunner 645 music Australia connection with headphones, you might find it a bit disappointing since the audio is prone to skipping. Some of these problems can be resolved with the latest updates, or you'll need to find different headphones.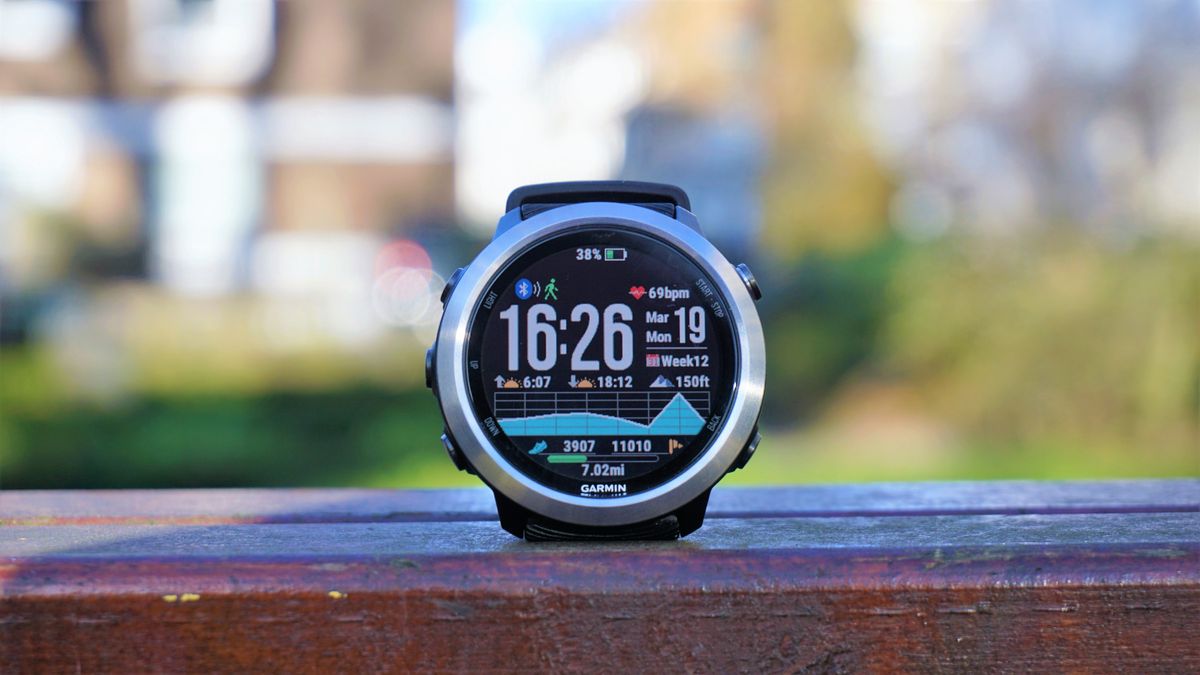 Garmin Pay
One of the latest updates and new Garmin features is Garmin Pay. It's a way to use your Garmin watch for contactless paying. You can set up your card and PIN so that you can scan with your watch whenever you need to pay for something.
Watch Sensors
The Forerunner 645 Music comes with many sensors to collect all the necessary data and help you find your way if you're a passionate mountain biker. These include:
Thermometer

Compass

Biometric altimeter

Gyroscope

Accelerometer

GPS

GLONASS

Garmin Elevate
With all these features, you can quickly get precise time estimates for running, follow the levels of oxygen consumption, and even compare how to fit you are according to your age, weight, heart rate and results. Moreover, you can find out what your fitness age is and how to improve it (in case it's more than you expected).
GPS and GLONASS will determine your precise location and guide you through the city streets or nature, depending on your preference. You can also share your route with friends, and they'll be able to join you wherever you are.
GPS
Navigation systems have always been a strong point on Garmin watches. The Forerunner 645 has increased satellite connectivity with GLONASS and support from Galileo to enhance its GPS precision.
This way, you can follow someone else's running route down to the meter or explore mountains or hiking routes with maximum precision. If you're sending your location to a friend, rest assured that they'll know exactly where to find you.
The Final Verdict
The Garmin Forerunner 645 offers a lot of features packed in a strong vessel. Of course, there's no piece of tech without any flaws, but with all the info you'll be getting after all your swimming, cycling, or running sessions, the Garmin Forerunner music fully justifies its price.
Its battery's longevity and tracking tools are way ahead of the competition in that price range. Plus, this watch is light and packed with tools like an altimeter, gyroscope, compass, if it doesn't have maps, and the Bluetooth connection is far from perfect.
Naturally, users on a limited budget won't be considering the Garmin music watch 645. But for those who don't look at the price tag, this watch is undoubtedly the best choice.
Time to get one onto your wrist? Pick up a Garmin Forerunner 465 on Amazon.